No matter what genre of dance you do, we at Allegro know how important beautifully bendy, flexible feet are to you (okay, Tap Dancers, we hear you...this one might not be for you). We all work for that elusive "banana foot" and drool over ballerina feet on Instagram. It is true that foot stretchers are among our most popular tools both in store and online, as well as sighted in every dancer's bag, however, because we believe in knowing and understanding how our bodies work, we think it is super important to educate yourself on these tools as well. Keep calm and read (and stretch) on.
Important things to remember when using any kind of foot stretcher:
Only use it for a couple of minutes. Yes, literally 2-3 minutes. When you use a foot stretcher, you're attempting to stretch or lengthen soft tissue/ligaments that aren't typically meant to stretch. Over stretching can happen quickly and can be damaging long-term.
Never force anything. If you feel like you cannot straighten your leg any farther or last any longer, that means you probably can't. Don't force your body to "work through it." Take your foot out and rest!
Use it at the end of your day, never before class. Using your foot stretcher is 

not

a warm-up activity. This should be used at the end of your dancing for the day. If you stretch your foot before class, you're weakening your foot and creating instability, which means you're more prone to injury.
Always strengthen your feet in addition to stretching. We're talking some serious "foot-ercising." Very targeted exercises that work your intrinsic foot muscles should be the goal (more on this next week), so that you're developing a lot of control throughout your mid foot. "The goal is to create mobility without creating instability," according to Dr. Carrie Skony, a Dance Medicine physician*. This will also help develop your feet for proper roll through, which helps that "peeling" action of the foot in tendu or jumping.  
At Allegro we sell three kinds of foot stretchers. Let's break those down and take a closer look: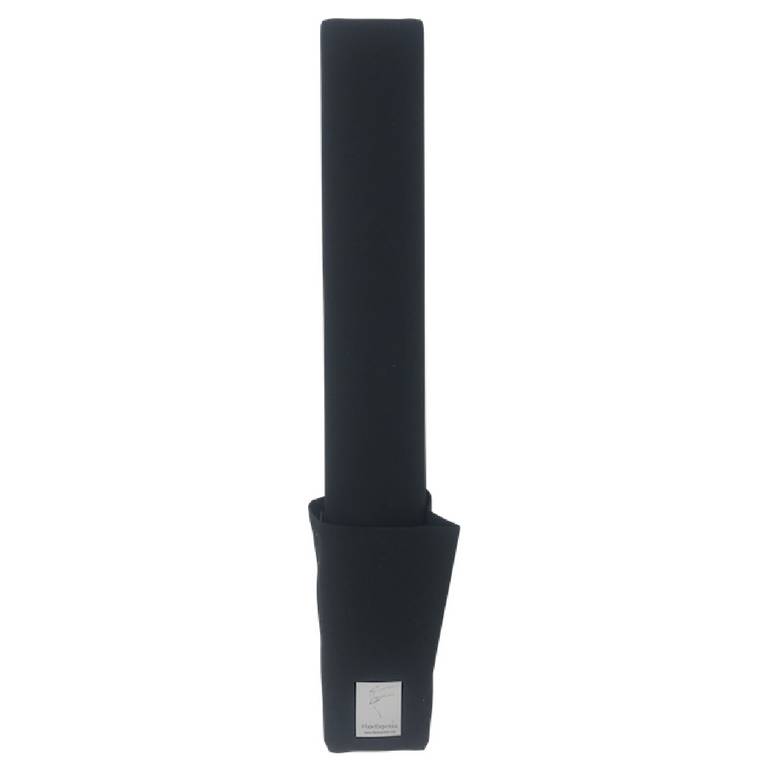 This is what we call our "entry level" foot stretcher. As long as you make sure you're not sickling your feet, there's not much harm you can do. Remember to "check yourself before you wreak yourself" and only use this for short amounts of time. Although we don't typically recommend foot stretchers for very young dancers, this stretcher is good for any level dancer (it is also the most affordable). 
Flexexpress foot stretchers are available both in store and online.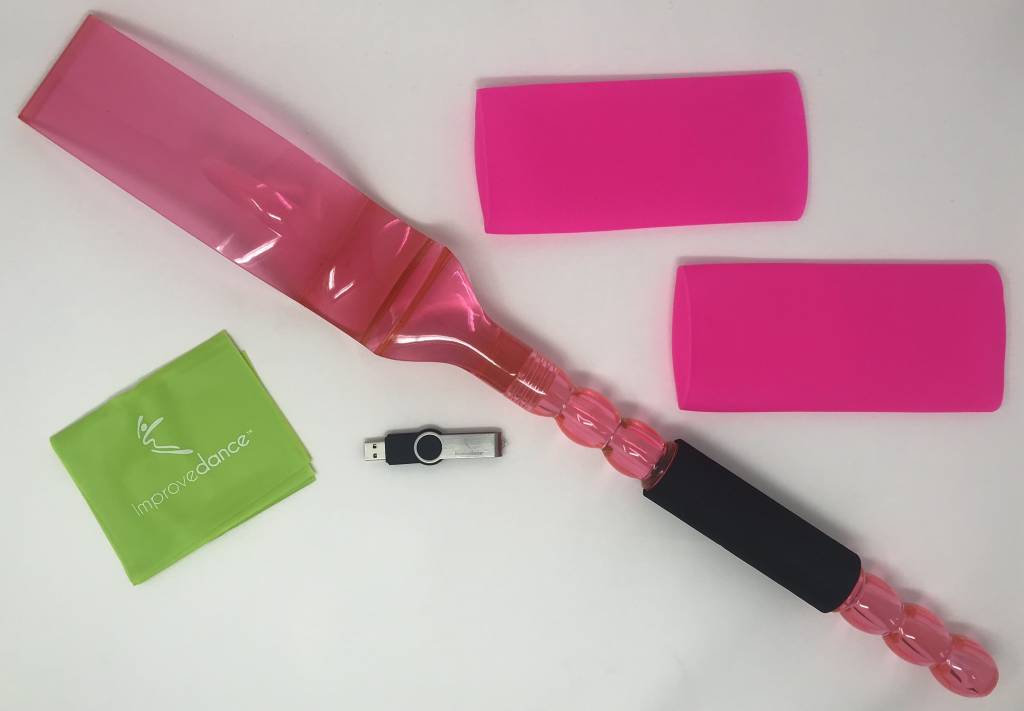 ImproveDance designed THE-footstretcher™ with safety in mind. Each feature serves a unique purpose to avoid putting unnecessary pressure on the heel and Achilles tendon. With a twist of the handle, THE-footstretcher™ goes from being an extraordinary foot-stretcher to 4 products in one. You can massage your feet with the specially designed foot roller, ease your muscles with the muscle massage roller, or release muscle knots with the trigger point end. Thanks to its unique design and lightweight materials, THE-footstretcher™ is the only foot-stretcher that's truly portable. ImproveDance worked with a trainer to create a comprehensive list of 60+ foot exercises and 8 workouts that come free of charge with THE-footstretcher™. 
Because this tool does so many things, the Allegro crew typically recommends it for an Intermediate to Advanced level dancer. Because of the handle, you can do a little more specific/targeted stretching, so we believe it is important to have more body awareness, which comes with more advanced training and maturity. 
THE-footstretcher is available in store and online.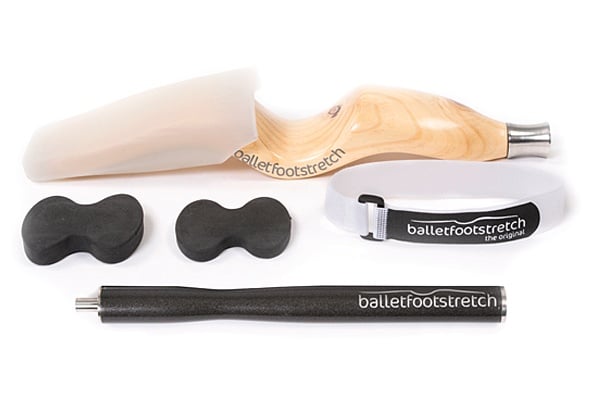 Our Inventory Manager, Arianna, likes to describe this foot stretcher as the "Cadillac" of foot stretchers. You're buying this foot stretcher as much for the features as its beautiful construction. This is an investment piece that you'll have for years to come. The Dynamo is the latest foot stretcher design. Included is a downloadable instructional video, detachable handle, footlastic band accessory, strap, two cushion pads, and a bag. The stretcher is designed to help you stretch then strengthen your feet in an anatomically safe way.
The long handle gives you the ability to control the stretch. The handle detaches so you can practice fondue, ronde de jambe (and more) hands-free. The included strap helps keep your foot in place while you practice. The footlastic band accessories come in two different resistances that can be used independently or even together for maximum stretch. The cushion pads go underneath the heel to increase or decrease stretch (as well as put less compression on your heel/Achilles' tendon). 
Because this tool has even more options and functions, we really recommend it for Advanced level dancers with good body awareness, technique and strength. 
The Dynamo Foot Stretcher is available in store and online.
As always, we never recommend using tools without first talking to your doctor or teachers/coaches. Improper use can result in injury (and no one's got time for that!). Our staff is always here to explain the differences among foot stretchers, but each dancer's body and needs are different. It is important to know what your specific strengths and weaknesses are before using any tool. If you're ever uncertain, never underestimate the power of self-stretching!
*Dr. Carrie Skony is a Certified Chiropractic Sports Physician® and a dance medicine physician who treats dancers throughout the Chicago area. You can learn more about Dr. Skony at www.drcarrieskony.com or follow her on Facebook, Twitter, or Instagram.