Posted on
By The Allegro Team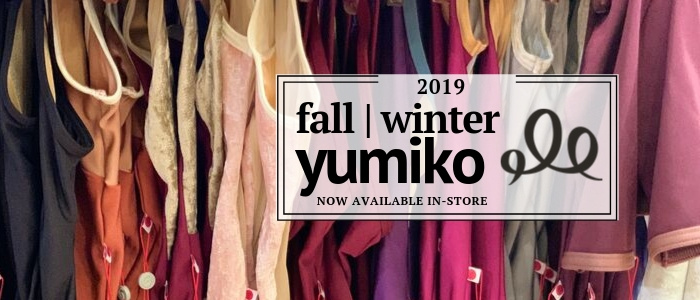 Our Fall | Winter Yumiko Collection has arrived!
Allegro is incredibly proud to be one of the 9 retailers in the entire world to be chosen to sell Yumiko dancewear. We are thrilled that our Fall | Winter Yumiko collection has arrived! Fall in love with the most perfect Autumn hues, warm winter velvet and eye-catching mesh styles. Remember, that we have a different selection of Yumiko leotards in both stores (including styles in solid colors...because dress codes), so be sure to visit each location to see our custom-curated collection. 
Yumiko dance wear is only available in our boutiques, so if you would like to shop our collection, you'll have to come hang with us in Evanston or Barrington, IL. Not to worry though, we're pretty cool and each store is next to a coffee shop, soooooo #nobrainer.