Posted on
By The Allegro Team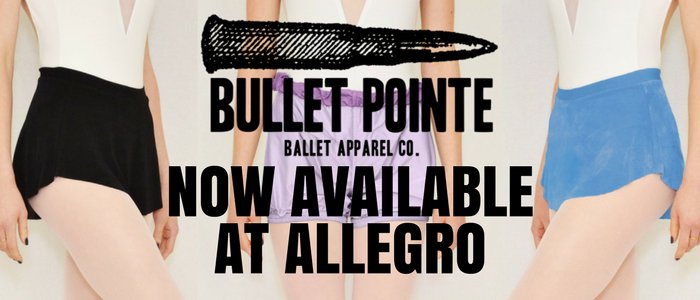 We're thrilled to introduce a brand new line of gorgeous dance apparel to Allegro: Bullet Pointe. They're a cutting edge dancewear company known for their reversible garbage shorts and flouncy skirts. Allegro is currently one of the only dance retailers in the country to carry Bullet Pointe and we couldn't be more excited to share it with the dancers in our area!
Our Bullet Pointe collection now includes reversible garbage shorts and pull-on skirts, available in several different colors.
---
The Evanston boutique now has skirts in Sky Blue, Lavender, Champagne, and Rose.
Allegro Barrington now has available skirts in Gunmetal, White, and Lavender.
Did we mention that these garbage shorts are reversible! #UHmazing. Both Allegro locations will carry grey/light grey and pink/light pink.