Hip hop fanatics, hip hop dancers and supporters of the dance community: this is for you! Beginning July 11 and going through the end of the month, Allegro will be selling fundraiser t-shirts priced at $20 in support of THE GO!: Chicago's Hip Hop Mega Crew (for those that aren't familiar, don't worry, we didn't know what a Mega Crew was at first either! It basically means a large group of  hip hop dancers.)
Why the fundraiser?
THE GO! is the first Chicago Mega Crew to attend the Hip Hop Internationals in Las Vegas this August, and they need your help to get there! The crew consists of Boom Crack Dance Company, The Puzzle League, Chicago Onyx Dance Alliance and Work In Progress, and their goal is to represent Chicago by showing that the dancers in this city have something to offer and to put the Chicago Dance Community on the map!
Plus, Allegro's very own, Mary Vo from our Evanston boutique (also a hip hop teacher at partnership studio Urban Beat Dance), will be representing The Puzzle League dance group in this competition and we want to show her some Allegro support!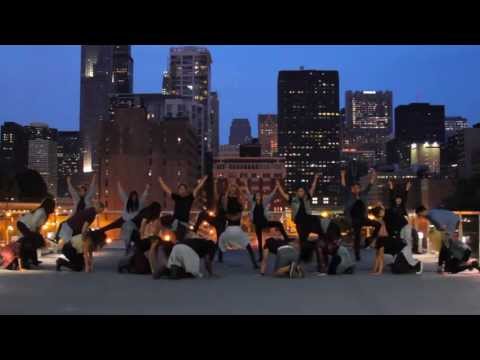 If you can't make it in to purchase a t-shirt, feel free to make a donation on their website. All donations and t-shirt proceeds will help to cover the cost of travel, lodging, registration fees, rehearsal space and costumes.
All donors will be recognized at THE GO!'s Preview Night, Sunday July 21 at 6pm at Lou Conte Dance Studio/Hubbard Street Dance Chicago (1147 W. Jackson Blvd. Chicago, IL 60607.)